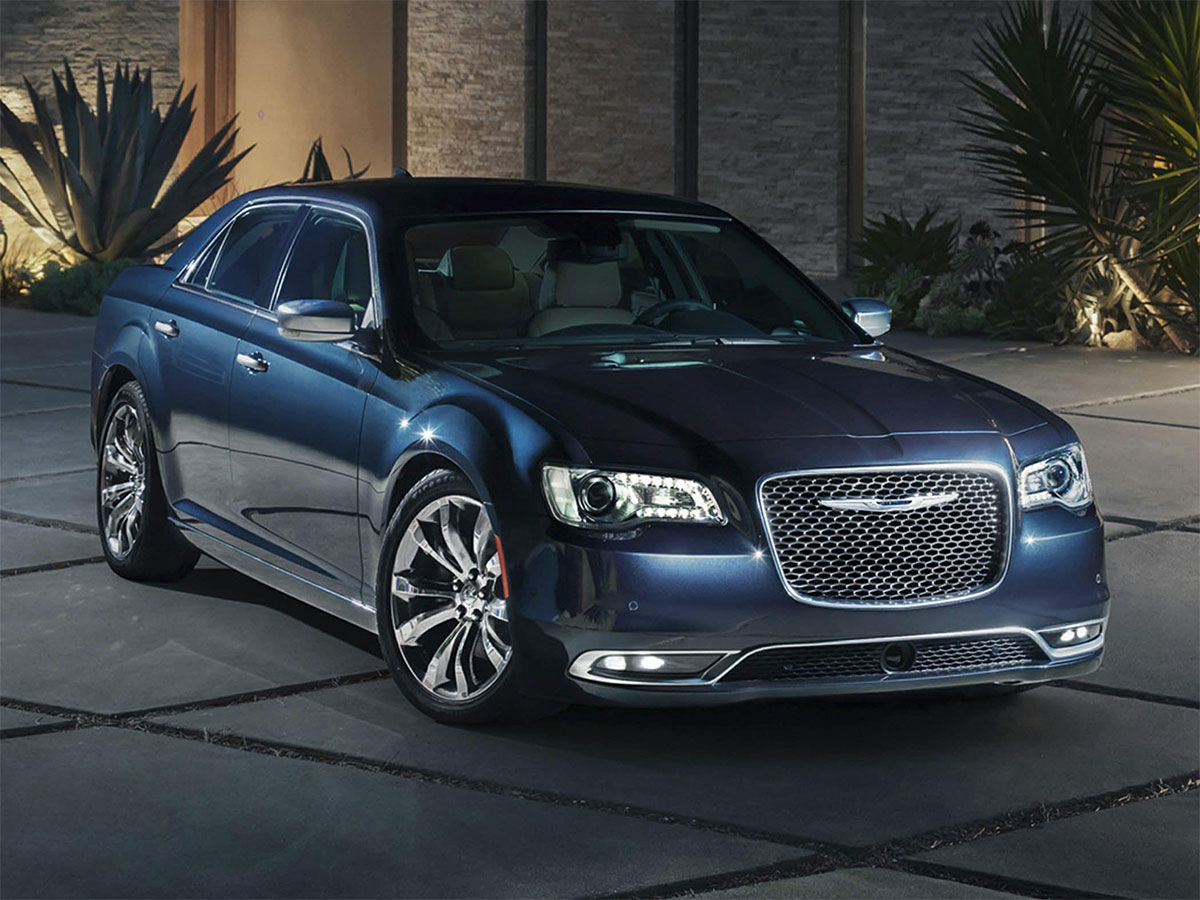 Chrysler Oil Change Service Glendale, WI
We all know that our Chryslers need regular maintenance such as oil changes. In our busy lives, it can seem difficult sometimes to get it done. It's important to prioritize oil changes, however, if you want your Chrysler to keep operating optimally. The primary function of motor oil is to lubricate the engine.  Its secondary function is to help clean it so it can operate smoothly. At John Amato Chrysler Dodge Jeep Ram, our trained and certified technicians work hard to make maintaining your vehicle as easy as possible. While our Service Center is located in Milwaukee, WI, were within easy driving distance of the communities of Glendale, Lincoln Park, and Thurston Woods, WI.
Types of Chrysler Oil Changes
Depending on the year and model of your Chrysler, there will be different maintenance schedules. For some newer models, Chrysler may recommend that you use synthetic oil. While synthetic oil lasts longer between oil changes, it should not be used unless the manufacturer recommends it as it could damage the motor. For vehicles with over 10,000 miles, a conventional oil change will most likely be recommended. It is important to refer to the owner's manual and the guidance of your technician to know which type of oil change is best for your vehicle.
Effects of Motor Oil on Your Chrysler
During driving, the vehicle picks up dirt and grime from the road working their way into the motor oil. Also, as the oil ages through use, it loses viscosity, degrades and has less ability to effectively lubricate. This inhibits engine performance and fuel efficiency. Conventional wisdom is that oil and oil filters should be changed every 3,000 miles or three months. Advancements in motor oil technology have produced newer products such as synthetic oils, that function longer and better, even in harsh conditions. Semi-synthetic blends, mixing conventional oil with synthetic products, have also emerged in the market. With a number of oil options, it is important to follow Chrysler's guidelines for the year and model of your vehicle.

Don't Delay Your Chrysler Oil Change
Delaying a regularly scheduled oil change, regardless of the type, can lead to disastrous consequences. Dirty, contaminated oil leads to poorer engine performance and fuel efficiency. If it is ignored, it will lead to severe engine damage and eventually failure. This can all be avoided by following Chrysler's recommended service schedule.
Caring for Your Chrysler
Performing regular maintenance, such as oil changes, will keep your Chrysler running well for a long time. Our team at John Amato Chrysler Dodge Jeep Ram in Milwaukee, WI, has made it even easier by creating the Express Lane Services for routine maintenance. Simply drop by, no appointment is needed. We can help you care for your Chrysler.
---
Dealer Wallet Service Marketing & Fixed Ops SEO by
Service Hours
Monday

07:00AM - 05:30PM

Tuesday

07:00AM - 05:30PM

Wednesday

07:00AM - 05:30PM

Thursday

07:00AM - 05:30PM

Friday

07:00AM - 05:30PM

Saturday

08:00AM - 05:00PM

Sunday

Closed