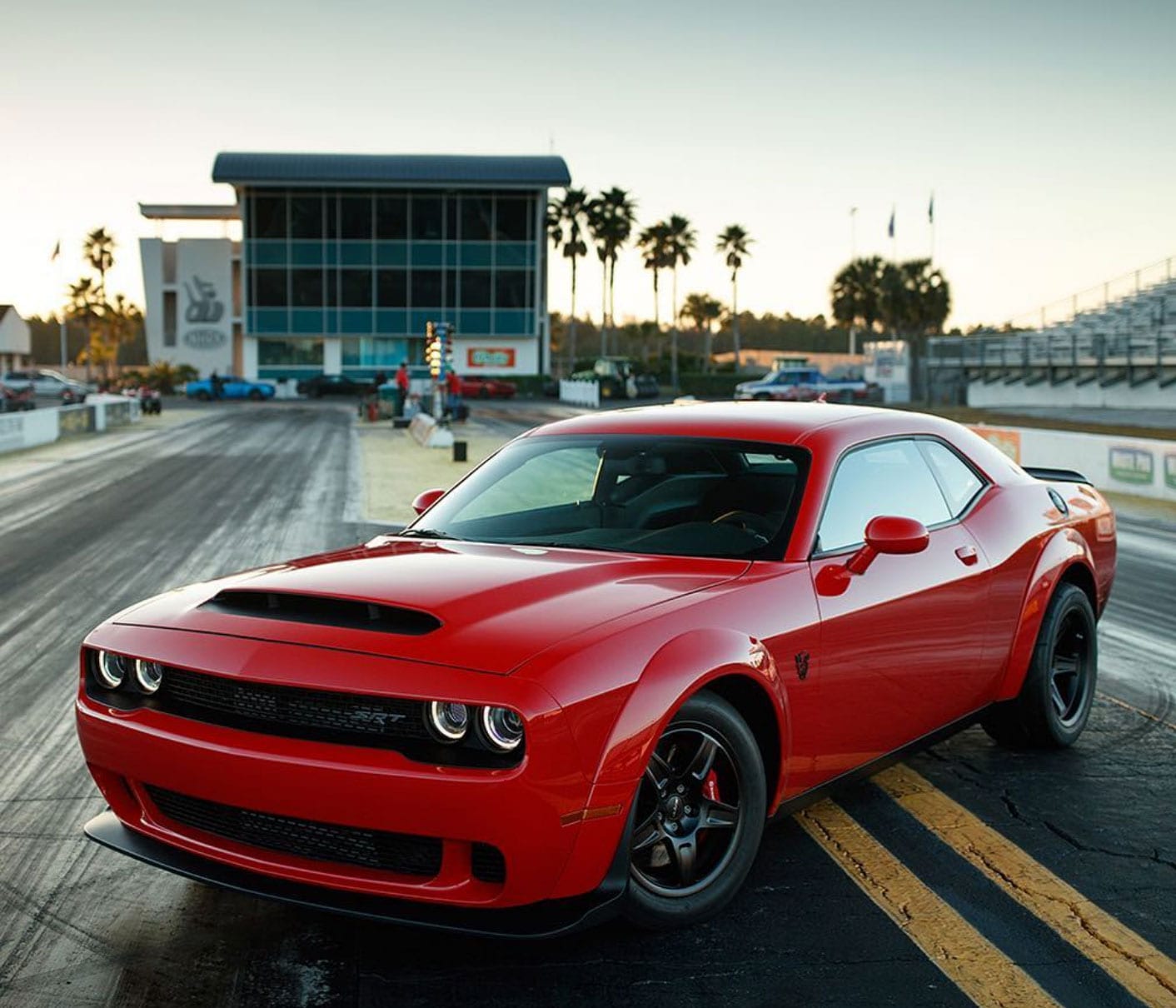 Dodge Oil Change Service Glendale, WI
There are many routine maintenances that need to regularly be performed to keep your Dodge operating the way that it should. Regularly changing the oil and oil filter is one of them. While the oil lubricates the engine, it also helps to clean it. A regular oil change for your vehicle is easy to do at John Amato Chrysler Dodge Jeep Ram in Milwaukee. Our team of technicians in the Service Center will ensure that you best the best oil products for your Dodge model. The service Center is also convenient to Glendale, Lincoln Park, and Thurston Woods, WI.
Oil Change Types
Every Dodge model has different maintenance guidelines. While some newer Dodge models can use synthetic oil, it is not advisable to use synthetic unless the manufacturer recommends it. Synthetic oils are generally used for newer vehicles. There is the potential for engine damage in vehicles with over 10,000 miles. These require a conventional oil change. The other oil change we can provide is for diesel engines. Our highly trained and certified technicians know the type of oil change that Dodge recommends for your vehicle.
Engine Maintenance and Motor Oil
As it is being driven, the motor picks up grime and containments, which will find their way into the oil. Also, the act of driving will eventually cause the oil to degrade and lose viscosity. This will lower the vehicle's performance. Traditionally, conventional oil changes were recommended for every 3,000 miles or three months, whichever came first. This has changed in recent years with advancements in oil technology. Semi-synthetic blends have even been developed that combine the qualities of both synthetic and conventional oil products. Dodge makes their recommendations in the owner's manual but your technician will also be able to help you understand what you need.

Having Your Dodge Oil Changed
The first and foremost caution regarding oil changes, regardless of the type, is to follow Dodge's recommended guidelines and maintenance schedule. Oil changes are tasks that should not be put off. If you do, you'll experience lower performance and fuel efficiency. Eventually, the engine can be damaged by old contaminated oil. 
Protecting Your Dodge
Regular oil changes will help protect your Dodge engine. While the type of oil change will vary from vehicle to vehicle, the team at John Amato Chrysler Dodge Jeep Ram in Milwaukee, WI are Dodge experts. They will use the recommended products to care for your vehicle.
As we know that your life is busy, we've created the Express Lane Services for routine maintenance tasks such as these. You don't need to schedule an appointment. Simply come in and have a cup of coffee or snack in the waiting room. Soon you'll be back on the road. Don't delay your Dodge oil change service!
---
Dealer Wallet Service Marketing & Fixed Ops SEO by
Service Hours
Monday

07:00AM - 05:30PM

Tuesday

07:00AM - 05:30PM

Wednesday

07:00AM - 05:30PM

Thursday

07:00AM - 05:30PM

Friday

07:00AM - 05:30PM

Saturday

08:00AM - 05:00PM

Sunday

Closed