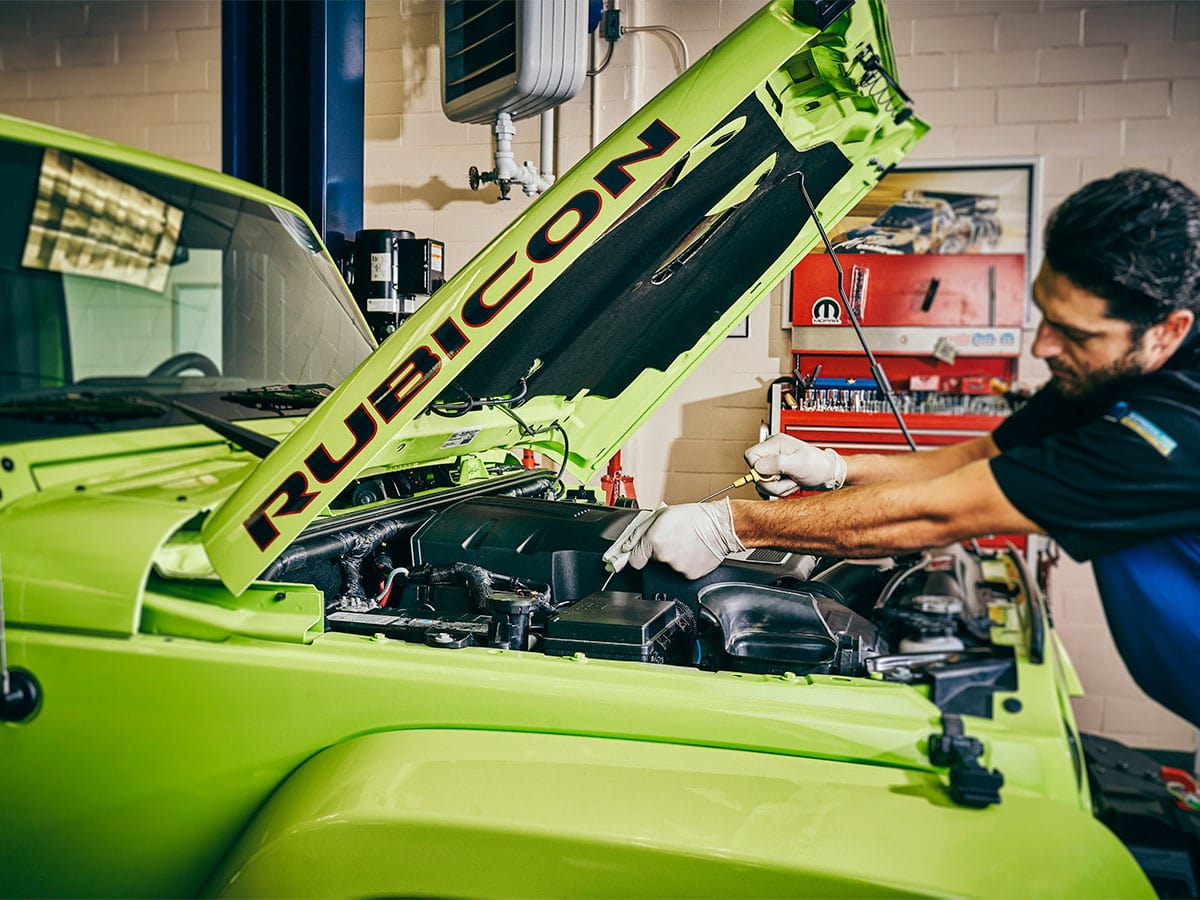 Chrysler Dodge Jeep Ram Oil Change Service Near Mequon, WI
Owning a car is a necessity for a lot of people all over the Mequon, WI area. When you have a car in this area, it is important that you properly care for it and handle all the maintenance that comes about. An oil change is a simple yet important service you must schedule when it is time.
Oil Changes We Offer
The oil in your vehicle is vital because it protects your engine and ensures it runs efficiently. The first step for our technicians is always figuring out what type of oil you need. This could include diesel oil, conventional oil, semi-synthetic oil, or fully synthetic oil. Regardless of the type of oil change you need, the technician will then drain out all of the current oil from the car and then replenish it with a supply of oil that is perfect for your vehicle.
Scheduling Oil Changes On Time
Whether you need a diesel vehicle oil change or any other type of oil change service, it is always very important that you stay current with the service and have it done on time. When you have your oil changed on time, it will help to protect your engine as it will always have a fresh supply running through it. This will ultimately help you to avoid more expensive repairs and will keep your car on the road for much longer.
If you delay the engine oil replacement service for too long, it could be problematic. Before too long, you will notice that your engine will start to overheat. This could then cause lasting damage to your engine that can be hard to fix. It could also make it impossible to drive your car.
Choose John Amato For All Your Car Service Needs Near Mequon
It is very important that you keep current with all of your oil change service needs. If you need an oil change near Mequon, WI, a great place to bring your car to is Amato Chrysler Dodge Jeep Ram. Our dealership and service center is locally owned and operated and is also a quick drive away from Mequon. At our service center, you will receive great vehicle care and overall customer service, which is provided by a team of professionals.
---
Dealer Wallet Service Marketing & Fixed Ops SEO by
Service Hours
Monday

07:00AM - 05:30PM

Tuesday

07:00AM - 05:30PM

Wednesday

07:00AM - 05:30PM

Thursday

07:00AM - 05:30PM

Friday

07:00AM - 05:30PM

Saturday

08:00AM - 05:00PM

Sunday

Closed