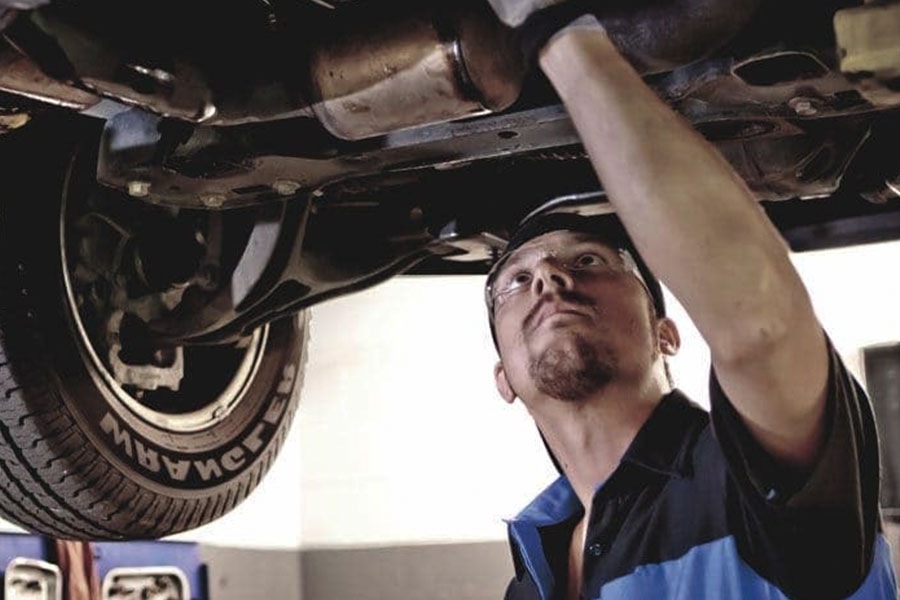 How Your PCV Valve Works
The PCV valve helps to make sure that the air and burned off fuel from the crankcase is sent back into the engine and into the manifold and cylinders rather than being expelled into the air. When this valve goes bad it can mean that the engine is going to put off more emissions, it can mean that the engine is not going to perform as well, and it is also going to mean that the engine might idle rough or make a great deal more noise than it would with a valve that was working properly.
Positive Crankcase Ventilation Service in Milwaukee, WI
Your PCV or positive crankcase ventilation valve helps to minimize the exhaust from your engine and also helps to make sure that the gasses from the combustion process stay inside the engine rather than being sent out into the air.

Replacing Your PCV Valve
This valve is essential for your engine to function properly and for your emissions system to work well also. If the emissions system is not working well you might notice that your engine idles rough or makes a great deal of noise, you may also notice that it stinks and does put off a lot more exhaust and therefore is going to smell a lot more like exhaust.
If your engine does not have a working PCV valve you may also notice that our car uses far more oil or that it does not perform as well. You may also notice a drop in gas mileage. If you do not get this valve replaced you will notice progressively worse engine performance. You might notice that you are having to get your oil changed more often, you may notice that your car is using more gas and you may also notice that your car is simply not performing the way that you want it to. If you think your PCV valve might be going out, it is always best to get this checked and taken care of by a technician before it becomes a bigger issue and before you have to have more work done on your engine.
John Amato Chrysler Dodge Jeep Ram of Milwaukee, WI
John Amato offers a fantastic service center, a great team, and a wonderful facility that can get your car in and out quickly. We have a great customer lounge area and also offer express services.
Service Hours
Monday

07:00AM - 05:30PM

Tuesday

07:00AM - 05:30PM

Wednesday

07:00AM - 05:30PM

Thursday

07:00AM - 05:30PM

Friday

07:00AM - 05:30PM

Saturday

08:00AM - 05:00PM

Sunday

Closed