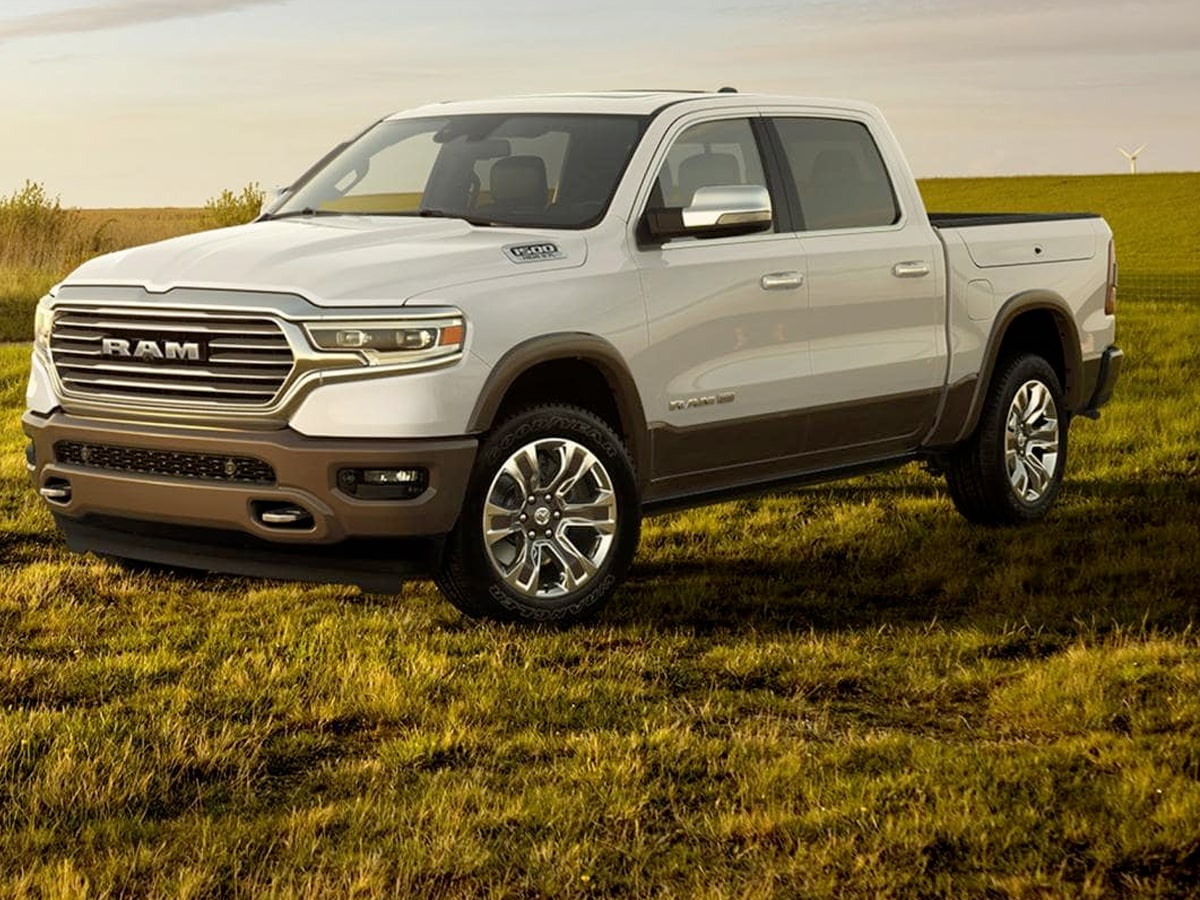 RAM 1500 Services You Can Trust in Milwaukee, WI
Don't make the mistake of thinking one mechanic is as good as another when it comes to essential services for your RAM. Only a certified technician who's been properly trained to work on RAMs, in particular, will be able to guarantee the quality work your vehicle deserves. If you're in Milwaukee, Lincoln Park, Thurston Woods, or Glendale, the certified auto techs of John Amato Chrysler Dodge Jeep Ram can take the guesswork out of keeping your RAM 1500 in tip-top condition.
Stay Safe with Professional Brake Services and Regular Oil Changes
A car's brakes are among its most important features when it comes to staying safe out there on the road, so regular brake services should a top priority for every driver. RAM drivers should visit a qualified mechanic for a thorough brake inspection at least once every 10,000 miles. However, many car owners simply choose to have theirs serviced whenever they come in for their regular RAM oil changes to keep things simple (routine oil changes should be performed at least once every 3,000 miles).
Keep Your Wheels Road-Safe with the Right RAM Tire Services
Another important part of keeping your RAM safe, efficient, and easy to handle at all times is paying enough attention to your tires. Every driver should have their wheels rotated, balanced, aligned, and serviced after a maximum of 6,000 miles. Get into the habit of keeping a close eye on your tires as well to ensure they're properly inflated and free of damage. Have your tires replaced entirely every six years regardless of the number of miles you've driven on them.
Professional Transmission Services Keep Your Engine Efficient
Expert RAM transmission services not only extend the life of your engine but keep it functioning at peak efficiency. Individual parts will last longer, you'll enjoy the best possible fuel economy, and your RAM will operate more smoothly overall. Have your transmission inspected at least once per year, and bring your vehicle in for a transmission fluid flush and exchange at least once every 50,000 miles.
The Best RAM 1500 Services in Milwaukee
At John Amato Chrysler Dodge Jeep Ram, every one of our experienced technicians is fully certified and trained to service RAMs in our comprehensive, state of the art workshop. We use only Mopar performance parts and utilize only the best cutting edge technology as well because nothing's too good for our valued clientele. If you're in Milwaukee, WI or any of the surrounding areas, come on down and let us treat both you and your vehicle right!
---
Dealer Wallet Service Marketing & Fixed Ops SEO by
Service Hours
Monday

07:00AM - 05:30PM

Tuesday

07:00AM - 05:30PM

Wednesday

07:00AM - 05:30PM

Thursday

07:00AM - 05:30PM

Friday

07:00AM - 05:30PM

Saturday

08:00AM - 05:00PM

Sunday

Closed