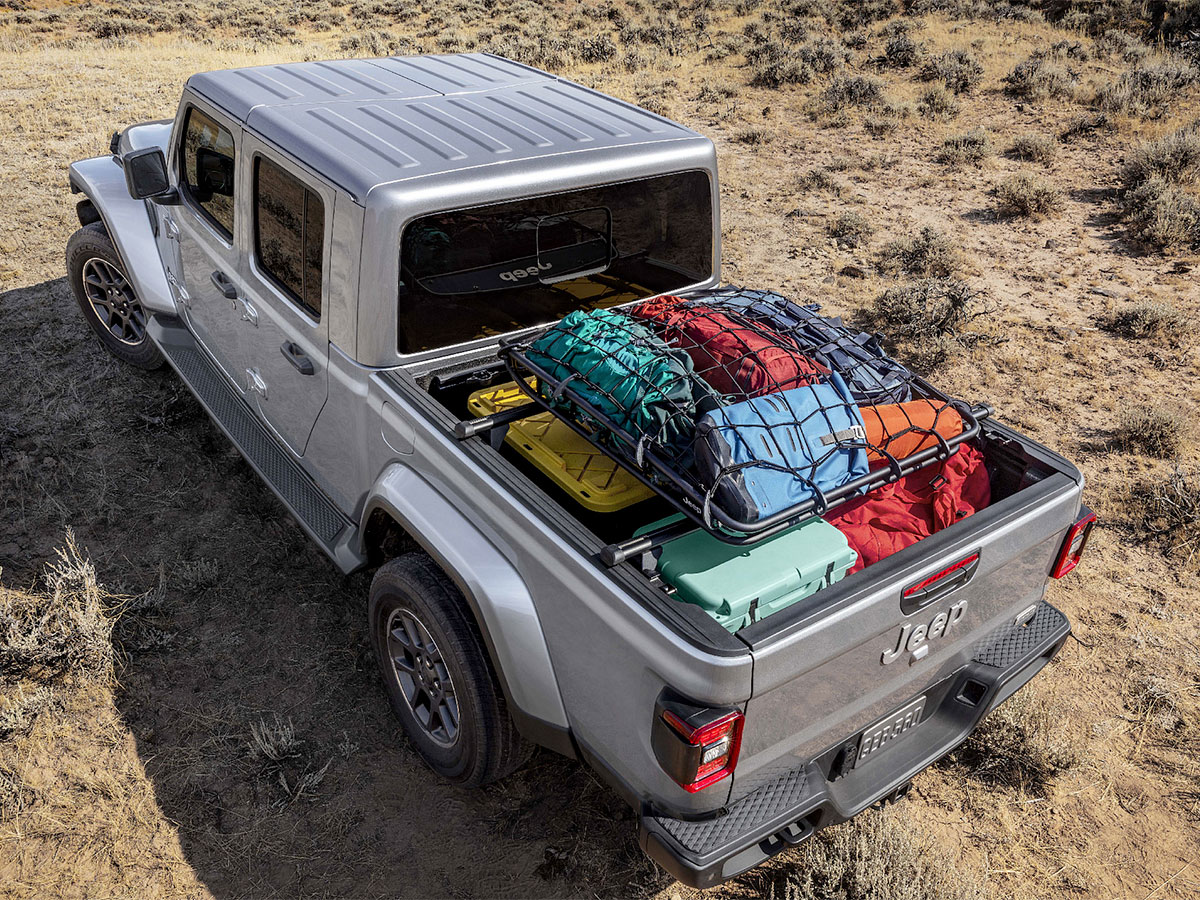 Adding to Your Jeep Gladiator
While the Jeep Gladiator is a great pickup truck, there are always ways that you can make it better and to enhance your experience. One of the best ways to do that is by getting accessories from a certified dealer. When you do this, you will learn about all of the different ways that you can improve your Gladiator. This can include making it safer, more efficient, and more comfortable to drive.
Jeep Gladiator Accessories for Sale in Milwaukee, WI
When you are in the market for a new pickup truck, the Jeep Gladiator is a great option to consider. This is a very exciting pickup truck that combines modern style with a high-performance engine, great towing capacity, and many other features. If you are in the market for a new Jeep Gladiator, you may also want to consider getting some additional accessories. When you are shopping for accessories, coming to a certified dealer would be a great choice.

MOPAR Jeep Gladiator Accessories
If you are getting a Jeep Gladiator, it would make a lot of sense to look into accessories that go along with it. A Jeep Gladiator is a very popular and highly anticipated vehicle that provides owners with great towing capacity, storage space, and engine performance. However, there are accessories out there today that could make it an even better vehicle option for you. These could help to enhance your overall driving experience and make it a more productive option.
Certified MOPAR Parts vs. Aftermarket Parts
If you are an owner of a Gladiator and do not come to a certified dealer for accessories, it could be problematic in several different ways. One issue is that you will not be maximizing your experience. You could be missing out on features that would make it more efficient, safer or fun to drive. If you don't come to an authorized dealer, you may not learn about all of the options that you have at your disposal.
John Amato Chrysler Dodge Jeep Accessories Department
If you are ready to start shopping for accessories for your Jeep Gladiator, you should come to John Amato Chrysler Dodge Jeep Ram. The John Amato Chrysler Dodge Jeep Ram dealership and service center is a popular option for those that are all over Milwaukee, WI , which includes the communities of Glendale, Lincoln Park, and Thurston Woods, WI. When you come here, the team of professionals can help guide you and answer any questions about Jeep Gladiator accessories that are available to you. This will help you make an informed decision and get the best accessories for your situation.
Service Hours
Monday

07:00AM - 05:30PM

Tuesday

07:00AM - 05:30PM

Wednesday

07:00AM - 05:30PM

Thursday

07:00AM - 05:30PM

Friday

07:00AM - 05:30PM

Saturday

08:00AM - 05:00PM

Sunday

Closed