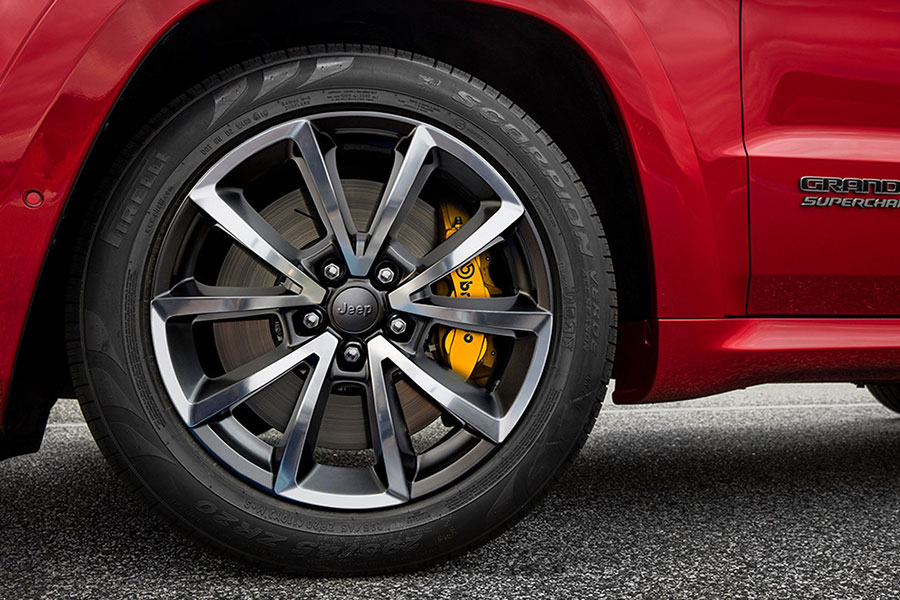 Resurfacing vs. Replacement
Brake rotors are the metal discs that brake pads squeeze to slow down your vehicle. Over time, rust, and uneven wear can take a toll on your brakes rotors. During the brake rotor resurfacing process, mechanics use a lathe and remove any built-up rust or high spots on the disc.
Because a small amount of the disc's surface material gets removed when you have your brake rotors resurfaced, at some point they may need replacement. Your service technician at John Amato Chrysler Dodge Jeep Ram can explain all the options and be your best guide as to which service to have performed.
Resurfacing or Replacing Your Brake Rotors
Regular brake inspections are one of the most essential maintenance routines that you can perform on your car, truck, or SUV. If you are fortunate enough to live in Milwaukee, or the nearby towns of Glendale, Lincoln Park, or Thurston Woods, Wisconsin, nobody beats John Amato Chrysler Dodge Jeep Ram when it comes to Brake Rotor Resurfacing or Replacement Services.
Importance of Servicing Your Brake Rotors
While Chrysler Motors makes some of the world's most dependable vehicles, even Chrysler cars, trucks, and SUVs require regular maintenance. Because mileage, driving habits, and geographic location significantly affect brake wear, Chrysler does not issue a schedule for rotor resurfacing or replacement. The highly skilled service technicians at John Amato Chrysler Dodge Jeep Ram are trained to recognize worn rotors and make the proper recommendations, every time.
Because over time, the brake fluid becomes contaminated with moisture, which in turn causes a decrease in your brake's performance. The brake fluid is responsible for making your brakes slow down or come to a complete stop. However, when the brake fluid gets low, runs out or becomes contaminate that system absorbs moisture, air, and sludge, making the braking system unsafe. As a rule, always pay attention to your brakes and recognize when your brakes are experiencing a problem.
What Happens if I Don't Resurface or Replace My Rotors When Recommended?
A scored or uneven brake rotor surface will cause your brake pads to develop pitting, and an uneven surface, as well. Picture having your brake pads replaced, and just five-thousand miles or six months later, needing new pads again. Worse than that; however, a warped rotor may cause your brake pads to become loose and ultimately fail.
John Amato Chrysler Dodge Jeep Ram for Brake Services
The highly skilled technicians at John Amato Chrysler Dodge Jeep Ram have years of experience servicing all types of vehicles, especially Chryslers. Our clean, comfortable customer lounge has free Wi-Fi, complimentary beverages and snacks, and all the latest reading materials.
From routine maintenance such as an oil and filter change, tire rotation, or brake inspection. From simple maintenance to sophisticated repair, nobody beats John Amato Chrysler Dodge Jeep Ram.
Service Hours
Monday

07:00AM - 05:30PM

Tuesday

07:00AM - 05:30PM

Wednesday

07:00AM - 05:30PM

Thursday

07:00AM - 05:30PM

Friday

07:00AM - 05:30PM

Saturday

08:00AM - 05:00PM

Sunday

Closed