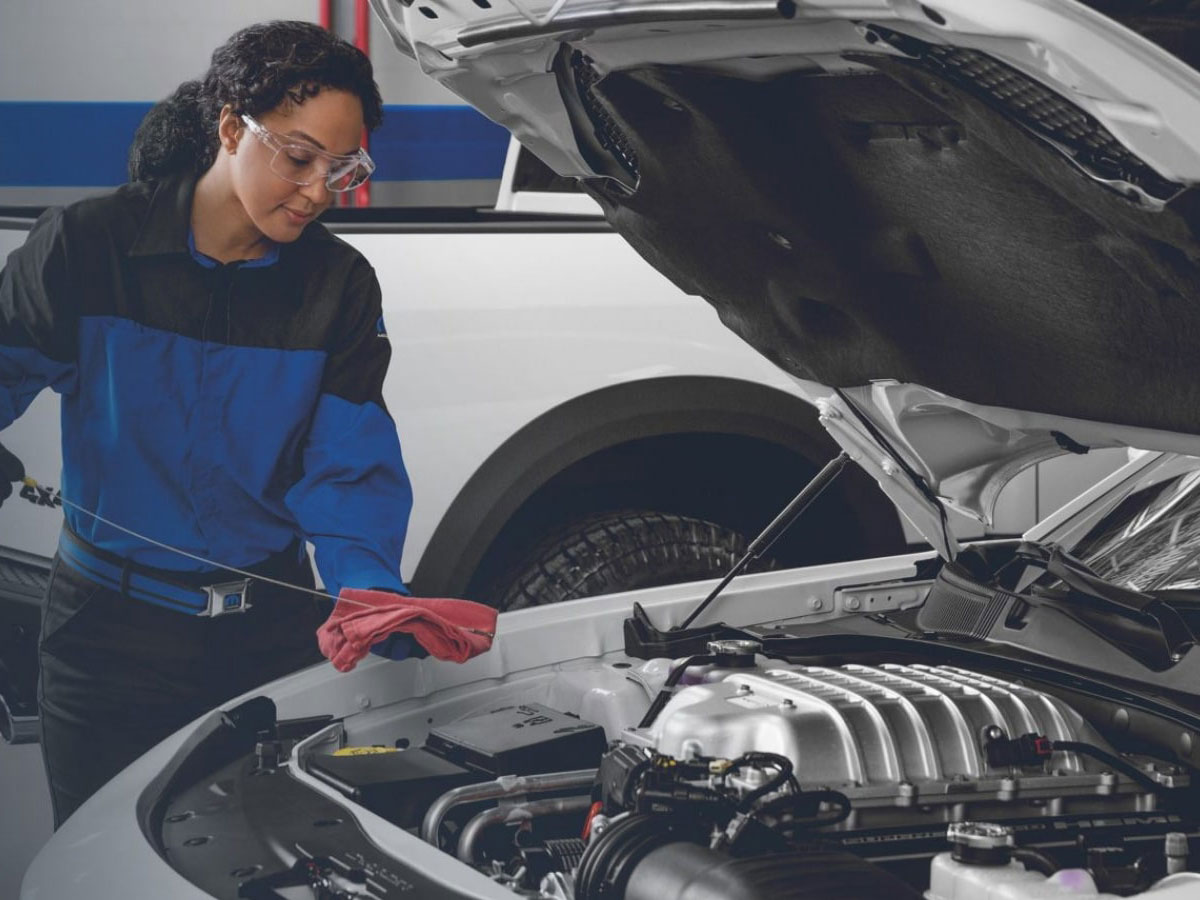 What Is a Conventional Oil Change? 
A conventional oil change is when the engine oil in a car is changed. There are two different types of oil, including conventional and synthetic. Conventional oil derives directly from crude oil. A regular oil change is required to extend the life of a car and keep the engine healthy. Some car owners swear by synthetic oil while others only use conventional oil. There are a variety of reasons conventional oil is better for a car.
Why Should the Engine's Oil Be Changed?
The oil in your vehicle needs to be changed to prevent the car from overheating. Oil is the lubricant that helps keep the car's moving parts functioning properly and avoids creating friction. Without friction, the car's parts easily work together to be more effective for the car's overall performance. Changing a car's oil on time keeps the engine clean and increases the longevity of the engine. With a new oil filter and fresh oil, a car receives better gas mileage. Fresh oil in a car helps the environment and is required in order to pass the vehicle emissions test.
What Happens If The Oil Is Not Changed?
Failing to get an oil change every 3,000 to 5,000 miles can result in the car's engine overheating, which causes extensive damage. Not getting a car's oil changed on a regular basis causes excessive wear and tear on the engine, and also increasing friction. The oil filter is an important component for the engine's function, and it too needs to be changed when the oil is changed. Without regular oil changes, a car's engine can be severely damaged to the point it needs to be replaced, and the replacement cost of an engine is one that is expensive, but also avoidable.
Why Should John Amato Chrysler Dodge Jeep Ram Be the Dealership to Do the Job?
At John Amato Chrysler Dodge Jeep Ram, we are a dealership that always puts our customers first. Amenities we offer include free Wi-Fi, comfortable waiting area, shuttle service, authorized state inspections, Mopar performance parts, rental cars, Spanish-speaking staff and more. If you find yourself in the Wisconsin area, including cities such as Milwaukee, Glendale, Lincoln Park or Thurston Woods, come and pay us a visit!  We understand how tiring finding a good dealership is, and now that you've found us, you can end your search. We're here to serve you and help with all of your automotive needs.
Hours
Monday

07:00AM - 05:30PM

Tuesday

07:00AM - 05:30PM

Wednesday

07:00AM - 05:30PM

Thursday

07:00AM - 05:30PM

Friday

07:00AM - 05:30PM

Saturday

08:00AM - 05:00PM

Sunday

Closed