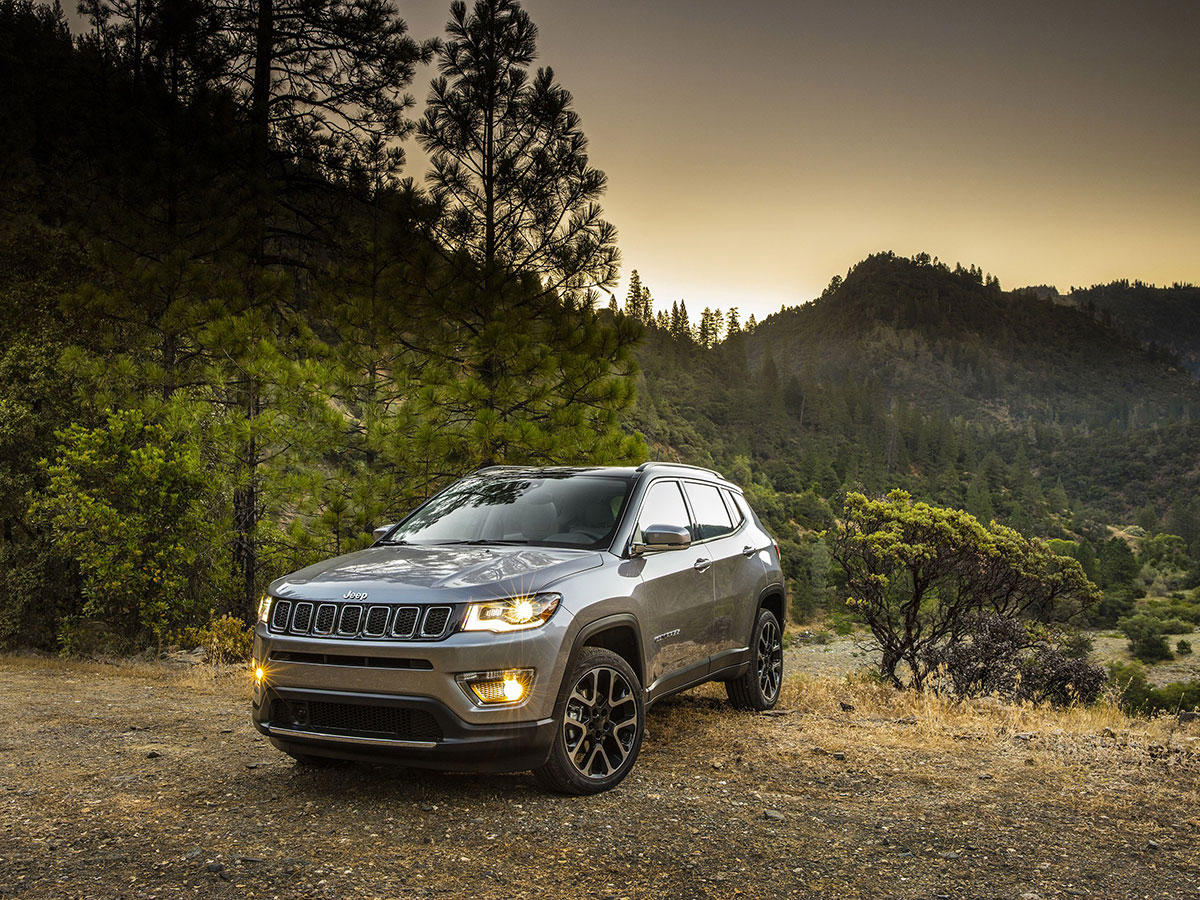 Jeep Compass Service At John Amato Chrysler Dodge Jeep Ram
Fortunately for you and your family, your Jeep Compass is right here with us at John Amato Chrysler, Dodge, Jeep, Ram. We have everything for your Jeep Compass under one roof. OK, let's back up. Let's talk about your Jeep Compass for a bit. The Jeep Compass is a compact sport utility vehicle. It comes in both six-speed manual transmission and nine-speed automatic transmission versions. When it's time for service, you can count on the Jeep-certified technicians of John Amato Chrysler, Dodge, Jeep, Ram.
Service for my Jeep Compass
Your jeep Compass should have an oil change every 3,500 to 4,000 miles. Talk with a Jeep-certified technician today at our dealership. They'll let you know what your particular situation involves. If you're driving your car with above-average frequency or if you're going long distances, you'll need your oil changed more frequently.
The Owners Manual For Your Jeep Compass Is Only A Guideline
Speaking with a Jeep-certified technician will give you a personal take on your driving experience as well as the service needs for your Compass. We know that you could have your Jeep Compass serviced at other dealerships, that's why we go the extra mile to make certain that your experience here will be superior.
The 6,000 Mile Mark
Your Jeep Compass will need a few services at the 6,000 mile mark. Though it is a minor service, it is a service that all other services will build upon. The 6,000 mile service generally includes an oil and filter change, tire rotation, as well as a safety inspection. This inspection includes visual views of the brakes, belts, hoses and fluid leaks. You're Jeep-certified technician will also be listening for abnormal noises. While they're at it, any irregularities in the vehicle operation will be inquired about. This service can also include any recalls that may have come up for the Jeep Compass.
John Amato Chrysler, Dodge, Jeep, Ram Service Center
As you continue to drive your Jeep Compass there will undoubtedly be more service milestones for your vehicle.   Look at our online calendar for your vehicle to make certain that you adhere to all the service and maintenance checks that your Jeep requires. Everything In One Playing Field. If you'd rather, call us today and our service department will let you know where you stand with your Jeep Compass.
---
Dealer Wallet Service Marketing & Fixed Ops SEO by
Service Hours
Monday

07:00AM - 05:30PM

Tuesday

07:00AM - 05:30PM

Wednesday

07:00AM - 05:30PM

Thursday

07:00AM - 05:30PM

Friday

07:00AM - 05:30PM

Saturday

08:00AM - 05:00PM

Sunday

Closed