Chrysler Dodge Jeep Ram Brake Services in Milwaukee
Ideally, you should have your brakes inspected at least a couple times per year, but there are also some common brake repair services that you should have done. Some of the most common brake repair services that are needed from time to time can include a brake pad replacement service, brake fluid exchange, and brake rotor repairs. When having this service done, a technician will fully examine your brakes to determine if additional services are necessary.
Brake Services:
Brake Fluid Exchange - Brake fluid transfers and amplifies the force of your foot on the brakes to the calipers; as a hygroscopic fluid, it will absorb moisture and eventually need to be replaced as it becomes less effective.

 

Learn More
Brake Pad Replacement - The brake pads consist of a metal backing and a softer brake lining that is designed to wear down; when this lining gets thin, it's time to have your brake pads replaced.

 

Learn More
Rotor Resurfacing or Replacement - The brake rotors may become glazed or warped well before they wear out; we can resurface the rotors, smoothing their surface to help you avoid paying for entirely new parts before it's necessary.

 

Learn More
Caliper Service - The brake calipers squeeze together to push the brake pads against the brake rotors, and they will regularly need to be cleaned, lubricated, and inspected to ensure that they are providing the necessary precision.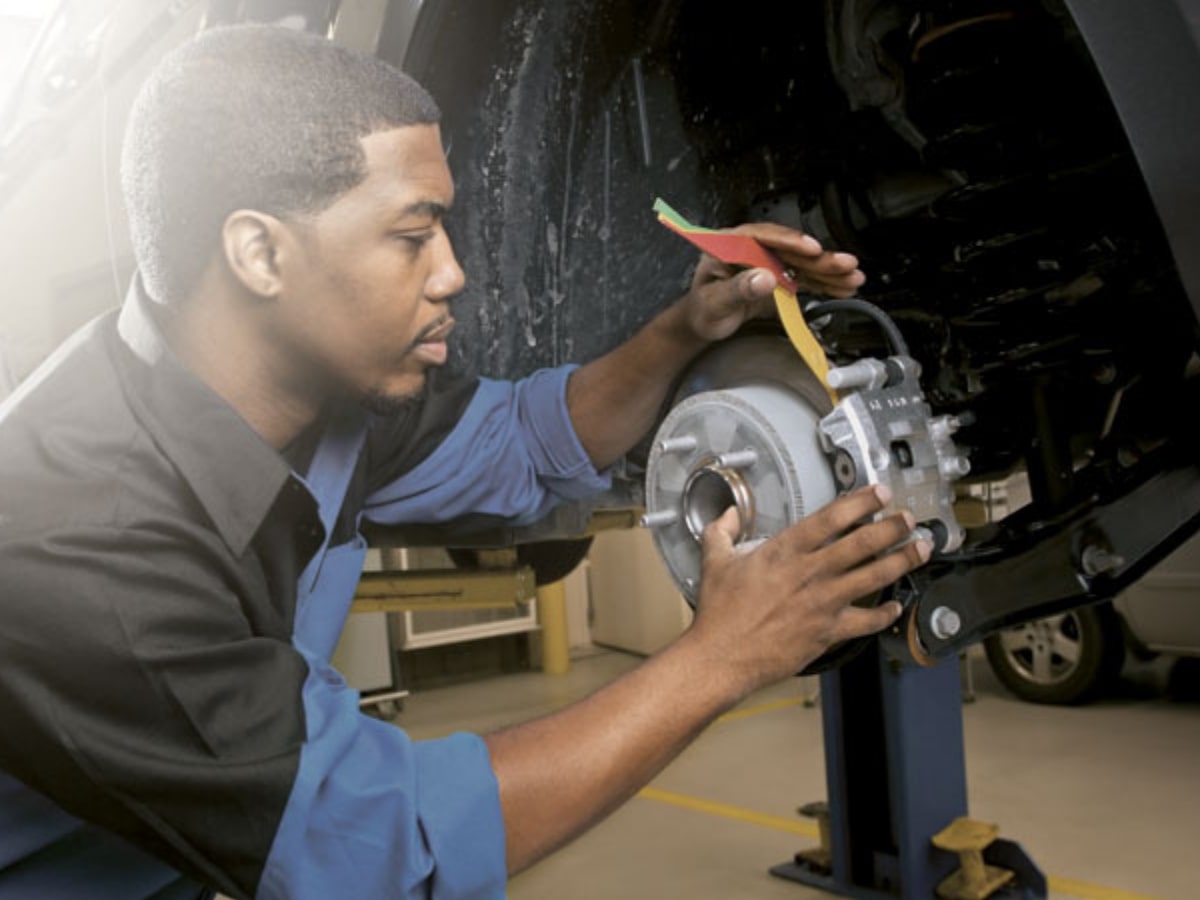 When to Schedule Brake Services
Ideally, you should keep up with regular maintenance it comes to your brakes. However, if you begin to hear a grinding or squealing sound when using your brakes, it could be clear that a repair service is necessary. When you receive a brake service, you can be assured that your brakes are getting the attention that they need. This could help you to make minor repairs before they turn into bigger issues.
Don't Ignore Possible Brake System Issues
If you need any form of brake service and don't do it now, you could be in some trouble. Eventually, the issues that you are having with your brakes will get worse and worse. This could eventually lead to the need for more significant repairs that are quite expensive. Also, you could end up driving a car that has brakes that are not providing you with the support that you need to be a safe driver.
John Amato Service Center
No matter what type of brake service you need, you should bring your car to John Amato Chrysler Dodge Jeep Ram, which is very popular among people all over the Milwaukee area, including those that are in Glendale, Lincoln Park, and Thurston Woods, WI.
Complimentary John Amato CDJR Amenities
Mopar® service menu completed to certified standards. We guarantee top-quality service by certified technicians with the recommended OEM parts adhering to stringent fit and performance assurances. Click to the online service scheduling page to book appointments at your convenience within minutes.
Shuttle Service
Recently Renovated Dealership
Comfortable Waiting Lounge
Complimentary Beverages & Snacks
Reading Material - Latest Newspapers & Magazines
Fresh Popcorn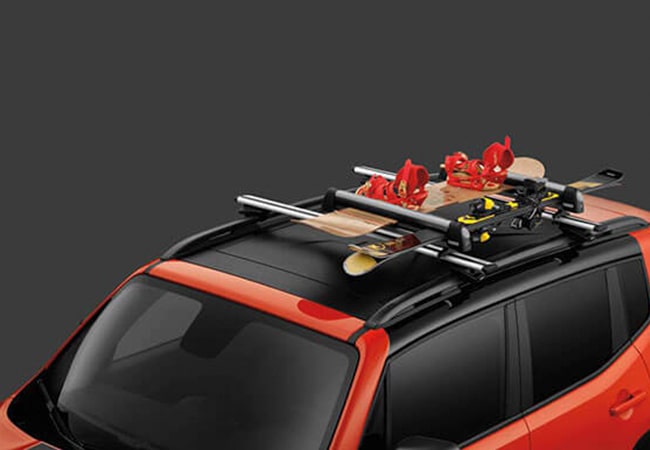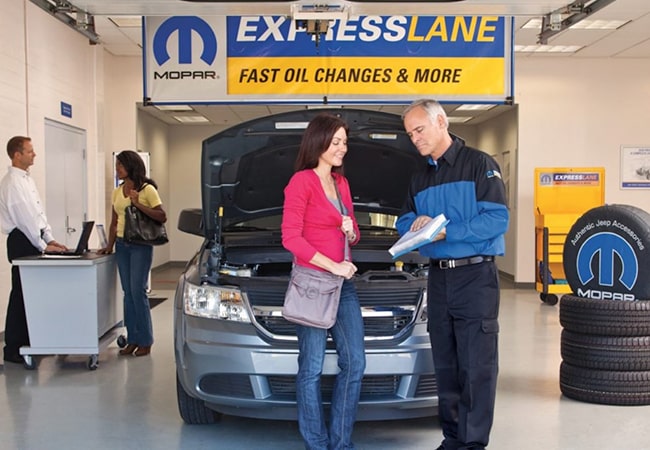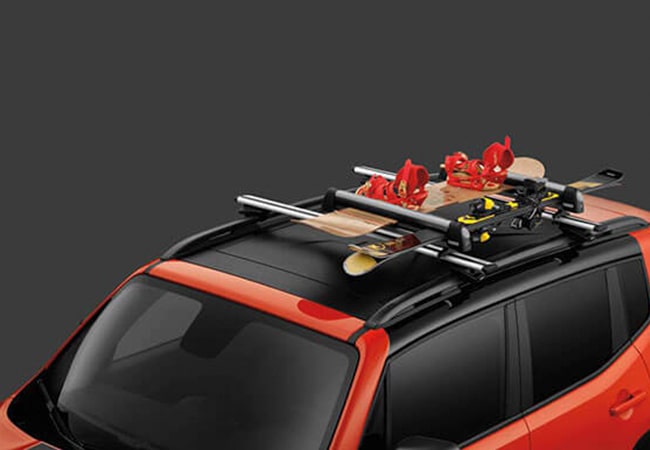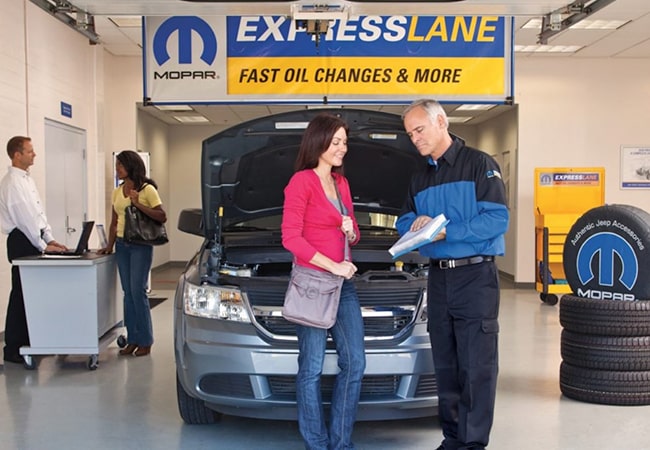 John Amato Chrysler Dodge Jeep Ram

5900 N Green Bay Avenue
Milwaukee, WI 53209-3810